Refashion: 3 Thrifted Wool Sweaters= 2 Wool Skirts +  1 Pair of Leggings + some random future project. 
Inspired by my friend Stephanie's beautiful wool skirts made from thrifted sweaters, I played with her concept.  My refashion was  fun that day (yep, the two skirts and one pair of leggings took one afternoon, the end). And the leggings and skirt kept me warmer than you'd think when we took the pictures…I'm so excited to show them off.
 (I'll post my "How to Make Skirt And Leggings" notes and photos on Monday.)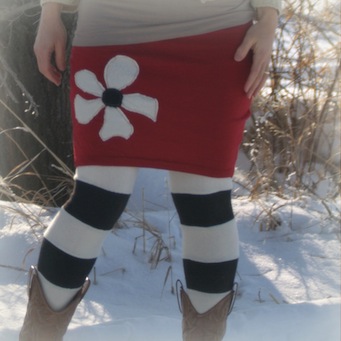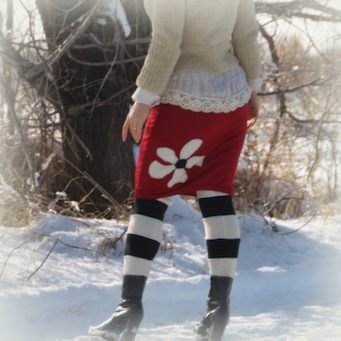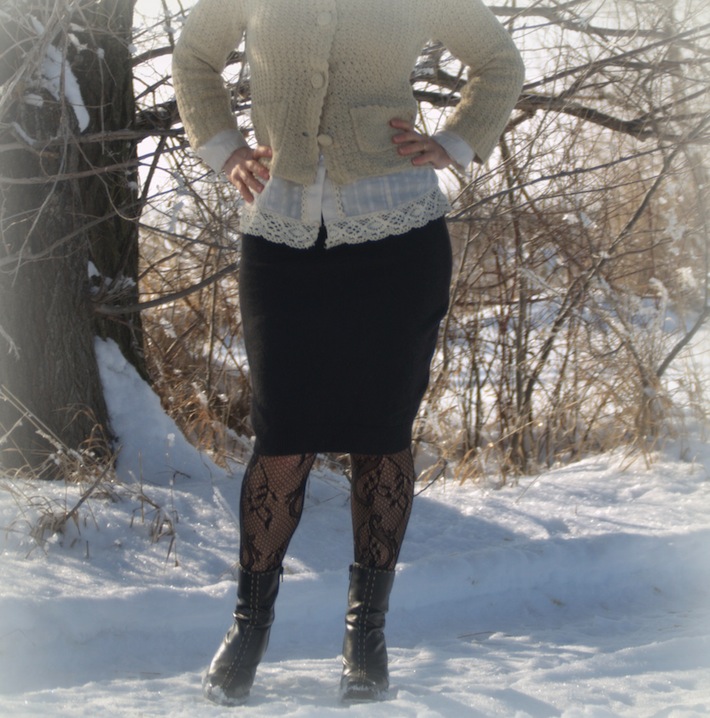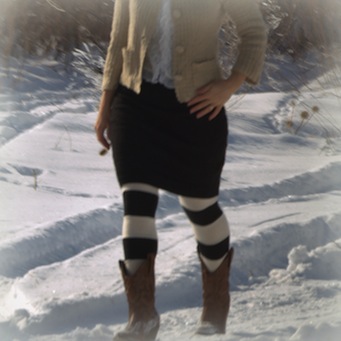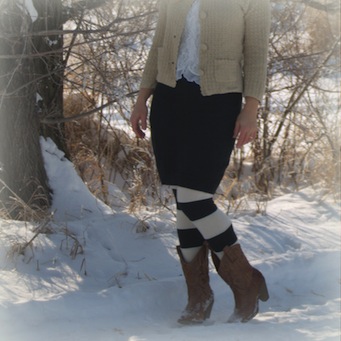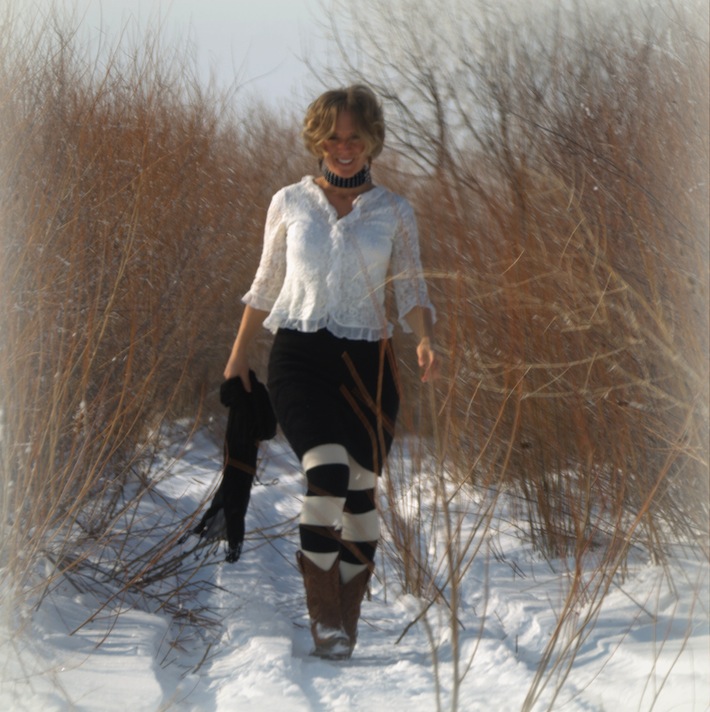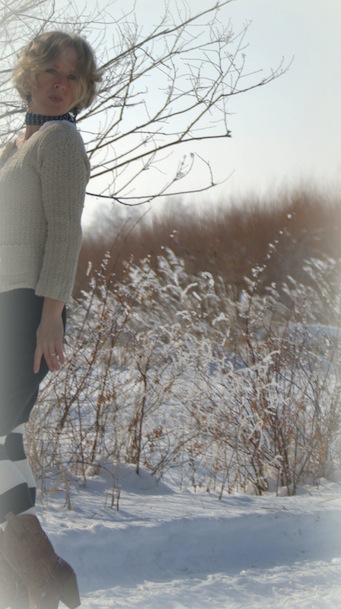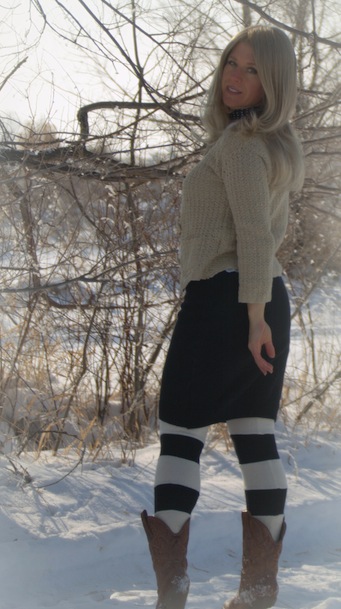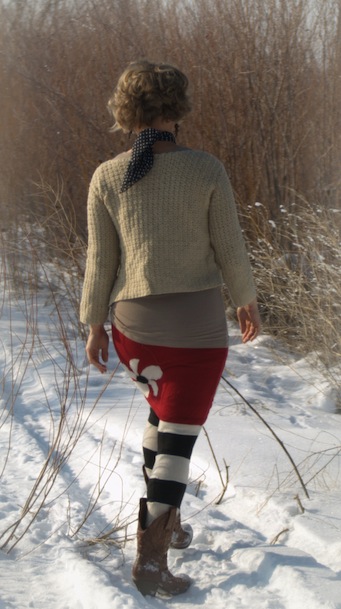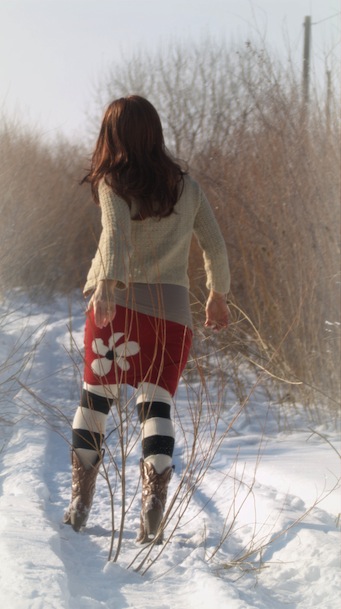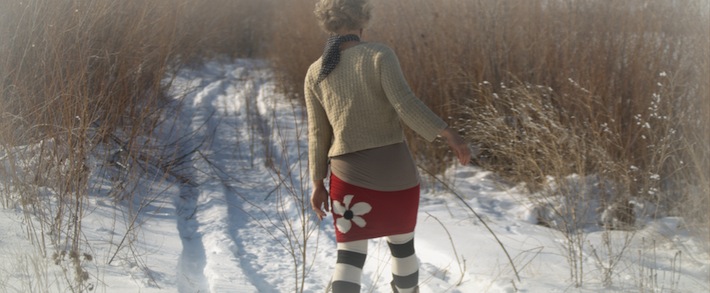 Almost everything you see started life with me as a thrifted find.
Each skirt  refashion was  made from the body of a thrifted wool sweater (red and black).  The leggings were made from the arms of the black sweater and the arms of a cream sweater. (I'm keeping the rest for a future project)..
I tried out two different pairs of boots, a couple different top combinations, and even some fun lacy black tights in lieu of the leggings. I liked how the black booties lengthened the leggings; they look like another stripe. 
You may notice subtle hairstyle changes from photo to photo .
The pictures were all taken on the same day, about a week ago. Right now my hair is growing out of last year's very, very short cut. The cut was a decision I made in the midst of crisis. Also in the midst of crisis, I bought several wigs. In the end, they're fun to play with; I can change  my style in an instant. I'm liking my own hair much better now (after a year of slow, tedious growth), but it's fun also to be a redhead on occasion, or a long blond, or….
Watch for my "How to Make Skirt and Leggings Notes" on Monday!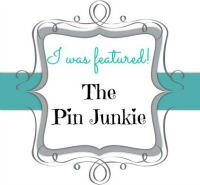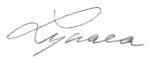 ---
Email This Post To a Friend:
19 Responses to "Refashion Wool Sweater Skirts and Leggings"