Make a Simple Skirt from a Sweater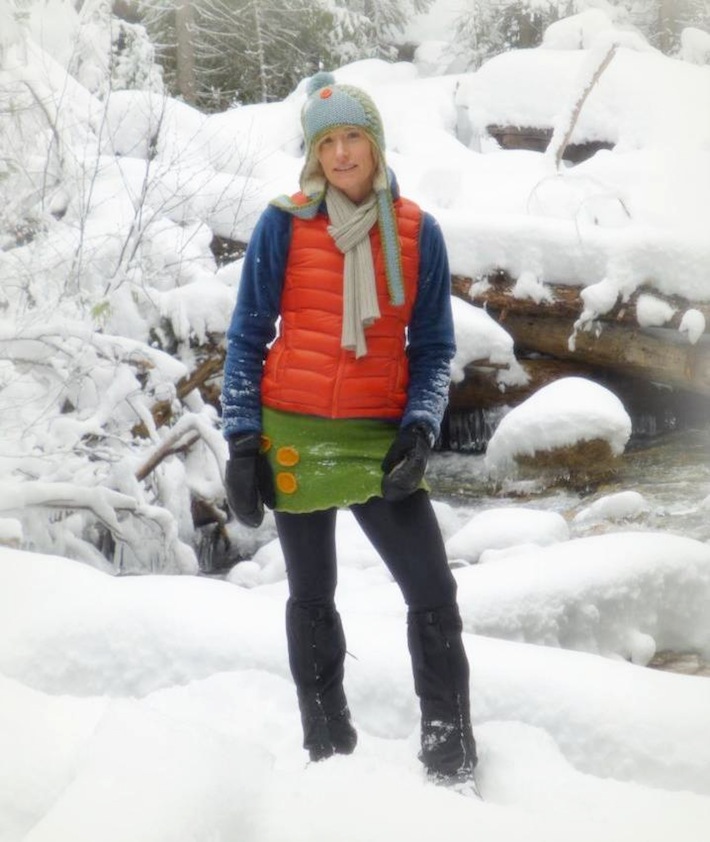 My friend Stephanie shared pictures of a recent Refashioning—or Snowshoeing—Adventure.
(Stephanie's essay appeared in a recent post, "Pink Means What?…"). Steph is a long distance friend; once upon a time we both lived in the same tiny town in Washington, but neither of us live there anymore. Good memories. We stay connected through emails and facebook messages and the very occasional visit (which I cherish). I miss her, and am so grateful that we have been able to maintain a vibrant friendship. But back to skirts.
It is sooooo cold in my part of the world right now…skirts made from cosy wool sweaters definitely are an appealing idea.
Stephanie saw (and bought, and happily wore) a skirt that she loved here (www.mokshastudio.net/neve-wear), loving the skirt so well, in fact, that she was inspired to make a simple skirt from a sweater herself.   Or two, or three.  She messaged me:
"I have made several of those fun woolen skirts of which I sent you a link. I have positively flocked to the local thrift stores, buying up way more wool and cashmere than I could possibly wear myself."
I think I can picture how Steph refashions a wool sweater into a skirt…  if you follow the link, moksha studios has a little blurb about how it is done, but the blurb definitely isn't a tutorial (you may just be tempted to buy a skirt on the spot).  I can respect the proprietary nature of the idea (and it's a good one). Though I'll be experimenting with the concept myself.
Steph also makes leggings (leg warmers?) out of sweater sleeves (probably leftovers from the skirts she makes). Clever clever girl. She is the perfect model for this kind of winter wear…she looks both natural and lovely. These last two photos include a pair of the leggings.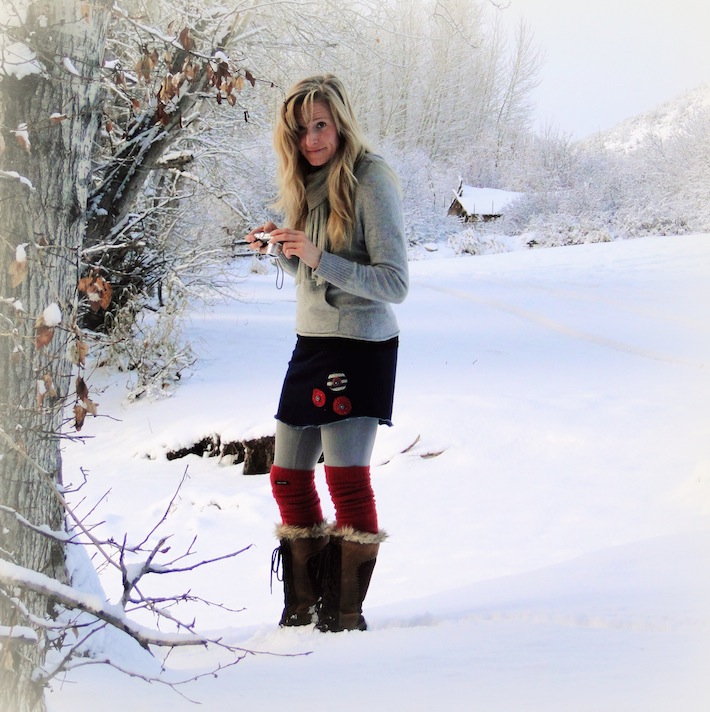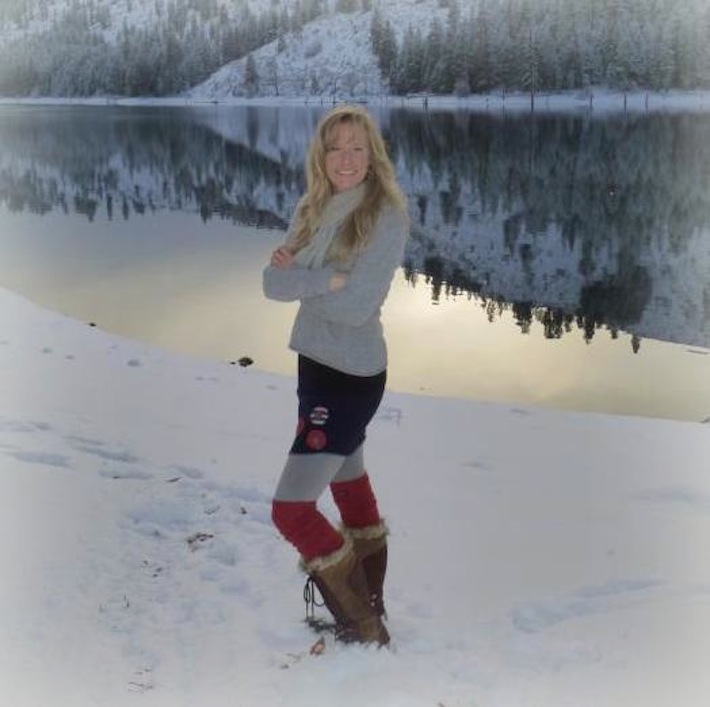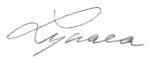 ---
Email This Post To a Friend:
2 Responses to "Make a Simple Skirt from a Sweater"